COVID-19: WE HAVE LIMITED STOCKS, PLEASE CALL FOR AVAILABILITY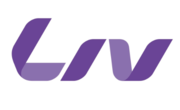 Liv
Liv is committed to the female cyclist. We offer the only comprehensive product collection designed specifically for female riders, ranging from beautiful apparel to premium bicycles. No matter your riding style, Liv provides the best products to help you discover new possibilities through cycling.
TimeTrial / Triathlon
Hot Offer

FFWD F4R DT350

Pricing
Our Price £1449.95

Offer £999.00

NOW 31 % / £450.95 below RRP!